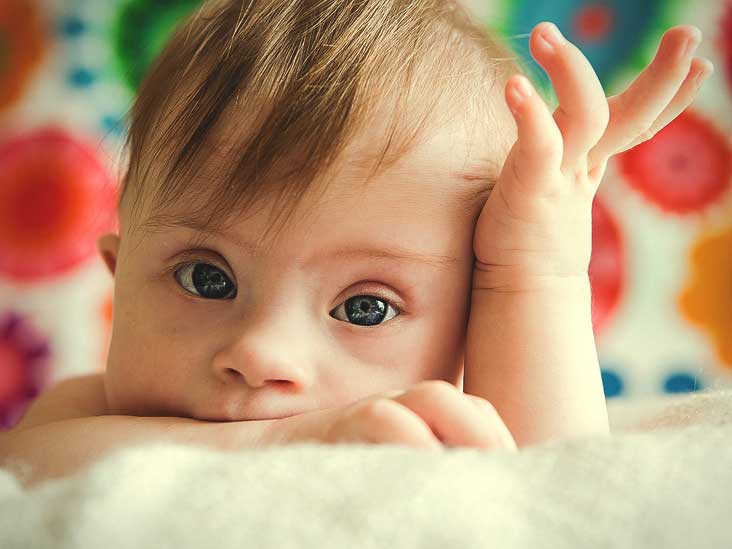 If you've recently learned that your child has or will have Down syndrome, there are many steps you can take to give her or him a happy, healthy, and rewarding life.
Even if your family is struggling financially, you may be eligible to receive benefits on his or her behalf. These benefits can be used to meet your child's daily needs and can help offset the expenses associated with his or her condition.

Bottom line, you need to know about IHSS. In Home Supportive Services is a program in California that provides payment to you as the caregiver for your child.
It can help you financially to stay home and take care of your child with Down syndrome—so you can go to all the doctor appointments and therapies, you personally can supervise the services, and you can monitor what your child receives.
The IHSS Program
There are three different IHSS programs: The Medi–Cal Personal Care Services Program (PCSP), The IHSS Independence Plus Waiver Program (IPWP) and The Original or Residual IHSS Program (IHSS–R). The PCSP and IPWP programs are funded with federal, state and county dollars, while the IHSS–R program is funded with state and county dollars only. Each of these programs provides the same services, but have different eligibility criteria.
Services IHSS Provides
Protective Supervision: safeguard from injury for persons with mental impairments
Domestic: meal preparation, cleaning, laundry, and taking out the garbage
Transportation: driving to medical appointments and accompaniment
Personal Care/Non–Medical: bathing, feeding, and toileting
Paramedical Tasks: assistance with medications, bowel and bladder care, or catheter insertion
Eligibility for IHSS
If you are a California resident and receive Medi-Cal benefits, you may be eligible for IHSS. Eligibility is assessed with an evaluation regarding whether your child needs the services it provides to stay safely in your own home as an alternative to out-of-home placement.
How to apply for IHSS
You must complete an IHSS application. As part of the application process, there are many pieces of documentation that will need to be submitted accurately, such as a medical certification form and similar forms.
Once IHSS receives your application, a caseworker will be assigned to conduct a needs assessment. During the needs assessment, the caseworker will come into your home and ask you questions about your child with Down syndrome's physical and mental capacity in order to determine what he or she can and cannot do. Your living situation will also be evaluated. After the needs assessment, the IHSS caseworker will contact you and let you know if you have been approved or denied the service.
If you feel overwhelmed and you need help, please contact us.
American Advocacy Group is on the front lines every day, making positive change happen for people diagnosed with Autism, Down syndrome and a range of diagnoses across the continuum. As a leading advocate for all people with intellectual and developmental disabilities and their families, and the premier provider of the support and services people want and need, we understand the system and know how to take action in regard to your best interests.
CONTACT US FOR HELP.
Dial (877) 762-0702 or email us at info@americanadvocacygroup.com.