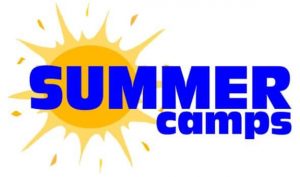 Summer camp! It conjures up memories of making new friends and enjoying new experiences. Children with special needs can also have fun during the summer and participate in all the great elements that camp has to offer at places equipped with adaptive facilities and skilled staff.

Read on to learn about camps throughout the Southern California area that are dedicated to providing a amazing summer camp experience for all kinds of kids — helping them make memories of fun times and engage in confidence-building activities with a new group of peers.
Karate For All
Karate For All is a Community Occupational Therapy based martial arts program in Orange County that was developed specifically for children with special needs. Using Occupational Therapy knowledge and skills, KFA combines the discipline of martial arts to achieve motor, cognitive, social and processing goals.
Website: http://www.karateforall.org
Reid's Gift
Reid's Gift offers summer camp and after-school programs for teens with special needs in Los Angeles. The organization supports all individuals with developmental disabilities through positivity and collaboration with activities such as swimming, sports, music, arts and crafts, yoga, dance, and social skills.
Website: http://www.reidsgift.org
Camp Paivika
This camp offers overnight summer programs for children with developmental and physical disabilities such as autism, ADHD, cerebral palsy, epilepsy and Down Syndrome. The program allows campers to make friends, try new things, and become more confident. Families are often surprised to find loved ones returning home with a new, can-do spirit, independently choosing clothes for the day, tying their shoes, or brushing their teeth without assistance.
Website: http://www.camppaivika.org
Ahead with Horses
This program provides unique, highly motivating and effective therapy, education, and recreation through horses and related experiences to children with special needs. The aspects of equine therapy offered at AWH help kids with disabilities in many different areas—from physical and emotional to mental and social.
Website: http://www.aheadwithhorsesla.org
The Armory
This is a Community arts center, located near Old Town Pasadena, offering innovative approaches to creating and presenting visual arts to students of all ages and abilities. The Armory's education and exhibition programs have encouraged children to experience, understand, and appreciate contemporary art by actively being involved in the creative process of art making.
Website: http://www.armoryarts.org
Camp Nugget
Camp Nugget is a low-cost summer day camp program for children with special needs ages 5 through 12. The camp provides activities in swimming, sports and games, fitness, relaxation, and breathing exercises. It is operated by California State University, Long Beach and held each year in their Department of Kinesiology and Physical Education.
Website: Camp Nugget at CSULB
Danny's Farm
This organization offers a safe, structured, nurturing environment for children with autism spectrum disorders and other related developmental disabilities. Providing a rich 1 to 3 (and often 1 to 1) staff to student ratio, the program is offered during after-school hours, in the afternoons, on holidays, and during the summer months. The curriculum is specifically designed to serve children who may exhibit self-abusive behavior, excessively friendly advances toward others, or other behaviors that significantly affect their ability to be successful in traditional programs.
Website: http://dannysfarm.org
Destination Science
This program helps kids explore a passion for science. Campers – including kids with special needs – develop superb skills while at camp, and they bring that enthusiasm and knowledge home with them so the learning continues.
Website: Destination Science – Southern California
Surfers Healing
This is a non-profit organization that teaches Autistic children to surf. Surf camps are free of charge to autistic children. Based in San Juan Capistrano, they've held camps in locations throughout North America, including Hawaii, Mexico, Canada, Puerto Rico, New York, New Jersey, North Carolina, and Rhode Island.
Website: http://www.surfershealing.org
And as always, if you need other resources, please contact us.
American Advocacy group is on the front lines every day, making positive change happen for people diagnosed with Autism, Down syndrome and a range of diagnoses across the continuum. As a leading advocate for all people with intellectual and developmental disabilities and their families, and the premier provider of the support and services people want and need, we understand the system and know how to take action in regard to your best interests.
CONTACT US FOR HELP.
Dial (877) 762-0702 or email us at info@americanadvocacygroup.com.