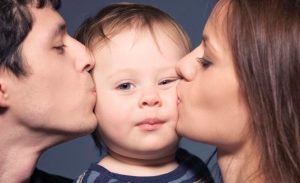 Sometimes parents of children with special needs face the challenge of feeling like you're the only one out there. Alone. It's tough on those days, even if you have friends and family who support you. Unless they have children with disabilities too, it's hard for them to relate to what you're going through.

That's why it's so important to find support from others who "get it". And if you can't connect with parents of kids with special needs live and in-person, we always have the Internet! There is an assortment of blogs created by parents just like you who can offer knowledge, tips, and encouragement for parents of children with special needs. Here is a sprinkling of what's out there for you to feel like there are others in the world who understand you completely.
Support for Special Needs

This is a robust online group of bloggers who offer knowledge, information, and stories about rearing kids with special needs. It is an amazing forum where you as a parent can feel like you belong, and it is also a great place to get wonderful advice and insight about coping with the ups and downs of parenting a child with a disability.
Embracing the Spectrum

This blogger, Teresa, is like the friend you want to hang out with. Her oldest son has autism and she also works with children with all sorts of disabilities. She provides support, encouragement, and awareness of autism and her blog talks about the daily achievements and struggles they make as a family.
Diary of an Imperfect Mum
Catie lives in Holland with her two sons, and on her blog, she shares the realities of parenting children with Autism by sharing her own family experiences. Her writing is honest and covers all kinds of themes related to autism, including current events and the learning curve of teaching two languages with autism.
Meriah Nichols
Meriah Nichols writes about travel, living with disabilities, and parenting. She herself is deaf, and she is also the mother of Moxie, who has Downs Syndrome. She is a teacher, counselor, advocate and artist, currently living in off the grid in California where she shares her stories on her blog and her photos on Instagram.
And of course, please feel free to always follow our blog.
American Advocacy group is on the front lines every day, making positive change happen for people diagnosed with Autism, Down syndrome and a range of diagnoses across the continuum. As a leading advocate for all people with intellectual and developmental disabilities and their families, and the premier provider of the support and services people want and need, we understand the system and know how to take action in regard to your best interests.
CONTACT US FOR HELP.
Dial (877) 762-0702 or email us at info@americanadvocacygroup.com.