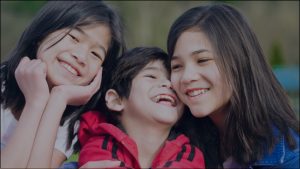 If you are a parent of a child with special needs, you may suffer from constantly worrying that you don't have enough money to provide the best care for your child—or you fear that you will face bankruptcy from all the bills. Diagnoses such as cerebral palsy and Down syndrome and autism spectrum disorder (ASD) may need equipment, services and care that may not be covered by health plans or private extended health insurance. Plus, coverage varies, depending on the diagnosis. Many families go without or wait for years to get services that would have been beneficial if used earlier. For the parents of kids with special needs, the gap is wide: So many are forced to cobble together a plan to help their children, often at great financial and personal expense.

So what does it cost to raise a child with special needs? The most recent attempt to answer this question came in 2009, when two economists from Dalhousie University in Halifax authored a paper using data from the 2001 Statistics Canada Participation and Activity Limitation Survey. They found that 62 percent of parents of kids with a disability reported having out-of-pocket expenditures related to the child's condition, and five percent of families requiring services such as physiotherapy and speech therapy not covered by a health plan spent more than $5,000 per year on those expenses alone. As these figures are based on information collected a decade and a half ago, they are arguably long out of date, but they're the best numbers we have. Here's a sampling—albeit a humbly small one—of some of the costs associated with raising kids with extra needs.
Equipment & Services
ASD can saddle families with substantial expenses. Approved therapies, programs, equipment, tools and parent training all cost additional money. And waiting lists for programs and treatment can stretch for two to four years, depending on the region. Since the earlier treatment starts, the more likely it is to be successful, some families will start something privately if they can. Yet, the estimated $60,000 a year price tag for a private program puts that option out of reach for most. Still, families typically pay an average of $100 per week out of pocket for general costs.
While funding makes costs significantly easier to handle, it's still not accessible to all families. Areas usually offer resources for funding delivered through regional service centers, but again, the help and information are varied. And applying for assistance is a nightmare with endless streams of paperwork and research.
Services for kids with disabilities are similarly all over the map. Waiting lists for specialists such as developmental pediatricians and psychiatrists can run from six to 12 months or more. Any type of therapy beyond medication is out of pocket. Waiting lists for psycho-educational assessment with a school psychologist run anywhere from one to three years. Parents who can afford it pay for one privately, she says, at a cost of around $3,000. It's very much a two-tiered system: Families that are educated and know how to advocate and seek out resources are the ones that get them.
Collateral Costs
The cost of the actual services aside, it takes time to find, push for and coordinate them—an investment that exerts its own financial toll. Often, parents must cut back on work or even quit a job to keep up with the extra demands.
It's very challenging when programs come up that your child might be eligible for, but if you miss work to take advantage of them, you don't get paid. Families who can afford it sometimes opt for a private school, partly because funding issues meant public school couldn't guarantee the constant one-on-one supervision necessary to keep the child safe.
And even when receiving financial assistance, other things, like saving for their own retirement, take a backseat. Instead, families focus on saving for the child's future because his or her physical limitations—making it unlikely that he or she will be able to live independently as an adult.
Furthermore, parents who quit work or move to access services are also giving up important sources of social support, which can, in turn, affect kids. We know that how well children do is linked to their parents' well-being and vice versa, and well-being is linked to social support.
But there are bright spots, however. For starters, researchers are working to get a better handle on the costs involved, which will hopefully give parents and care providers a tool to lobby governments for better funding and more equitable access to services—without good data, it's tough to convince governments to change.
And as always, if you feel overwhelmed and you need help, please contact us.