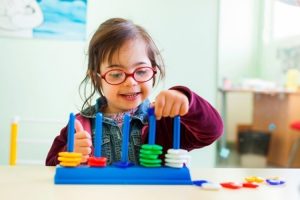 The New Year brings many changes, and one of them may be your child's Individualized Education Program (IEP) meeting. If you have one coming up, you and the rest of the IEP team will sit down together to make sure the IEP meets your child's needs.
The Individuals with Disabilities Education Improvement Act (IDEIA) places an affirmative requirement on school districts to provide a free public education that is suitable for students with disabilities. The Dignity for All Students Act also holds school districts responsible for addressing bullying and harassment in school.

While most of the staff within school districts is comprised of caring people with knowledge of the law, some may misinterpret IDEIA obligations. The following are common statements that school district personnel will say, in frustration or ignorance, and how you can answer:
"We are not accountable for your child's progress."
Your Response: We are partners in helping my child make progress.  And your responsibility as a school district is to provide a program (FAPE) for each student with a disability that has educational benefits and you do have a definite obligation to monitor progress. If my child is not making educational progress, please suggest more support and changes to the program.
"I received your request for records while I was on vacation and could not reply."
Your Response: The law provides a defined timeline for school districts to respond to a request for records under the Family Educational Rights and Privacy Act. The district must respond within a reasonable time and, in any event, not more than 45 days after a request. The request was submitted accurately and we need access to these records in order to participate appropriately in the next IEP meeting, and so I ask you to please provide records as you are required to do.
"We have not witnessed any bullying of your child and he seems very happy." 
Your Response: There have been specific times that I have reported occurrences of bullying and the school district must investigate them. My child may appear happy in school because he does not like to show that he is scared and upset, but he cries every night and has given me exact details about who is bullying him, as well as where and when it happens. I would appreciate your follow up on these matters.
"You need to speak to a doctor and consider medication." 
Your Response: This statement is inappropriate, and it is not for you to advise. Additionally, the IDEIA expressly prohibits school districts from making school attendance conditional on a child receiving medication.
"We do not provide speech services more than three times weekly."
Your response: The IDEIA requires individualized services to meet each child's needs. A school district cannot make a policy decision, in advance, on the set amount of speech services a child requires. Each child must be evaluated individually and then offered appropriate services based on his or her needs.
If you have experienced any of these comments from school personnel, and you feel overwhelmed and you need help, please contact us.
American Advocacy group is on the front lines every day, making positive change happen for people diagnosed with Autism, Down syndrome and a range of diagnoses across the continuum. As a leading advocate for all people with intellectual and developmental disabilities and their families, and the premier provider of the support and services people want and need, we understand the system and know how to take action in regard to your best interests.
CONTACT US FOR HELP.
Dial (877) 762-0702 or email us at info@americanadvocacygroup.com.