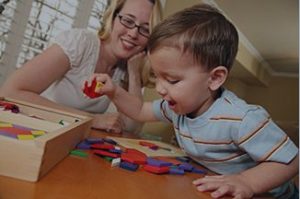 Raising a child with special health care needs can be a complex and demanding job. You manage your child's wellbeing and development while maintaining the rest of your family's life. It's tough and exhausting.
And what about school? You know that your child can benefit from the right program and caring, hard-working educators. Yet many parents say there is little information about how to manage their child's ongoing health care needs in relation to their life at school.

Below, you will find approaches that have helped other parents. Each one is a reference, however, because we understand that your situation is different from everyone else's. Always take your time, think about everything carefully and choose what feels right for your child and your family.
Create a Plan
Develop a plan for your child that includes goals and what you expect from teachers. Share it with school staff and professionals to convey the standards you require for your child, from how to communicate with him or her, to discipline and food choices.
Learn the Laws
Research the laws concerning your child and feel confident that you know your rights. Bring an ally with you to school meetings. Visit your child's class at school to better understand the system. Find ways to become involved.
Develop Relationships
Cultivate good working relationships with teachers and professionals in the school system. Talk with the nurse, receptionist and principal. Visit the resource center and meet with the school system's social workers and staff.
Prepare for Meetings
Develop a strategy for how you want to handle meetings when you disagree with school professionals. Prepare to keep calm and listen well, yet also prepare to speak up and share your concerns.
Seek Your Community
Find other families with similar experiences. Network with other parents at school functions for support and to get information about the school system and its resources.
Take Time for Yourself
This can all be very overwhelming, so don't forget to take quiet time for yourself to breathe, relax and reduce your stress.
As always, if you need help, we are here for you.
American Advocacy group is on the front lines every day, making positive change happen for people diagnosed with Autism, Down syndrome and a range of diagnoses across the continuum. As a leading advocate for all people with intellectual and developmental disabilities and their families, and the premier provider of the support and services people want and need, we understand the system and know how to take action in regard to your best interests.
CONTACT US FOR HELP.
Dial (877) 762-0702 or email us at info@americanadvocacygroup.com.